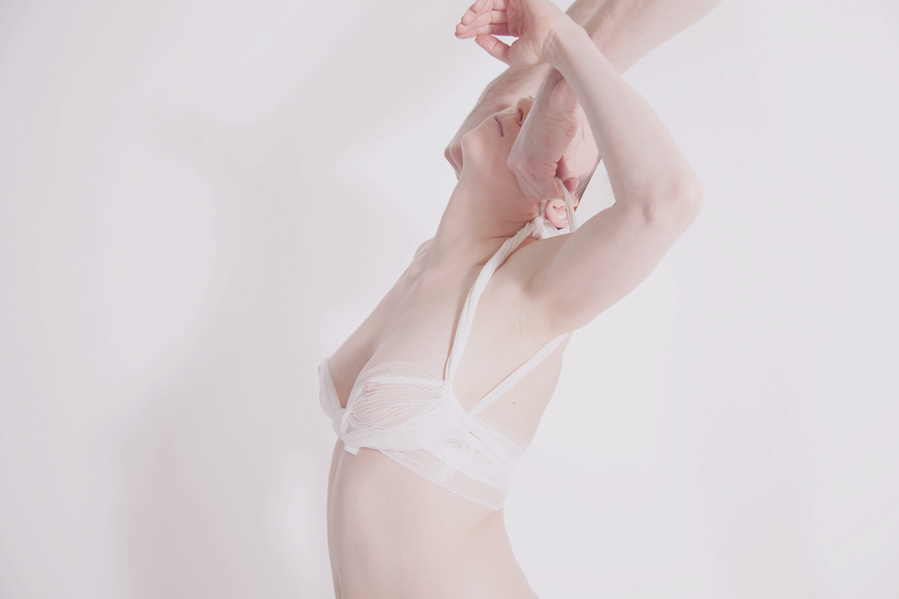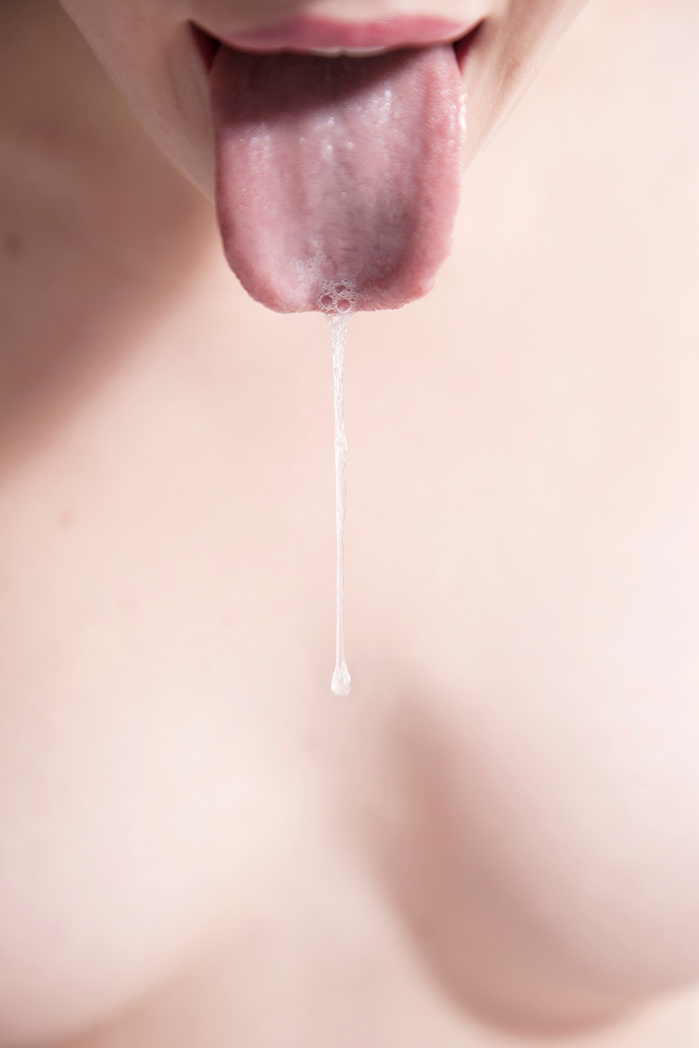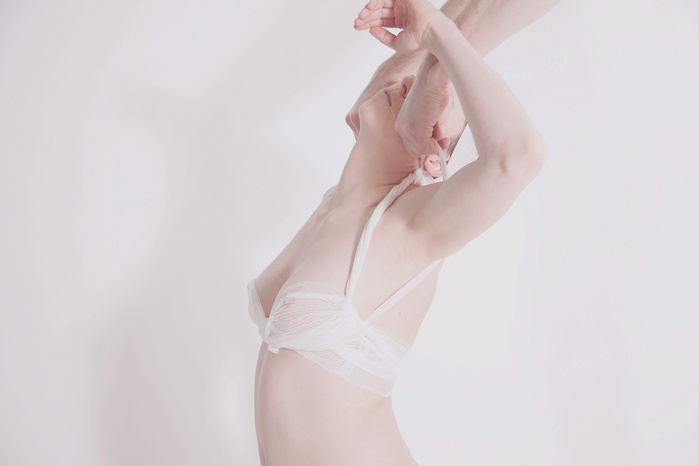 It is a series based on my own experience. The title is suggesting, that this body had been given to me same as a part of clothing, and I need to anticipate it somehow and find my own identity. I ask myself question: if this female body gives me comfort or suffering? Whether, in fact, being a woman or an object in art it is liberation or imprisonment?
This series also became to me a discussion with the feministic statements especially the 70. - art where the artists anticipated themselves from the role of a model and muse.
They also emancipated themselves from the role of the object, which is close to me as well as the theme of female sexuality, breaking through the stereotypes, political correctness and fighting the violence.
Now, becoming the object of art that I had become as an artist and a female character I am trying to ask a question: what happened with those old postulates?
Why, years after so called 'feministic revolution', where everything had been sad, I still can't set myself free from inner chains and the culture I grew up in and have to face unpleasant limitations as a woman?
In my works there is anger and disagreement. I question the modern world seen as the source of the opportunities that fed me with the idealistic concept of accessibility and freedom. Why the reality does not give me what I want?
Through my self- staged photographs, I express my own inner lack of comfort as a woman. I also query the trophy and spoils in war against disparity and inequality. I can't feel comfort as a woman in the world of violence, disproportion and fundamentalism, where I cant fee safe as a woman.
Part of that comes also from the heritage I had been given by my mother, who had been taught by her grandmother, who lost all of her family in war and had been raised by someone else in discipline and emotional dryness.
With this series I want to give parallel between visual philosophical concept, that we can't fight the violence, still it is inner fight with limited minds, since the violence comes from inside, that is the most difficult to fight.
My works are printed on archival museum paper in limited edition 1/10 and each copy had a different detail.
The prints are available on demand.
Next:
Death by Domestication
See More ›